14th to 21 of August 2017,
Schneeberg, Germany
New methods for a new world.
The world is changing: Everything is complex, fast-paced, globalized and inter-connected. During IBC we will help you to find out how to lead with more impact and at ease. Our Impule Boost Camp offers relevant skills and approaches. Our "Think & Do Tank" IBC examines how leadership is changing. We offer an international network full of opportunieties. Join us and be part of an internationalgroup of people who want to make the world a better place to be.
 What is the Impulse Boost Camp (IBC)?
an international seminar for 20 young people that are somehow politically or socially active and/or multipliers for an organisation or a project
a week full of non-formal-education about how to lead projects and groups
participating countries: Turkey, Tunisia, Romania, Netherlands, Germany
The Impulse Boost Camp is an international training for people between 18 and 27 years who are voluntary active in any kind of form. We will try out project management tools, group-methods and reflect upon our personal and organisational development. Non-formal methods and the art of hosting with an innovative and interdisciplinary character will be selected for this purpose. The seminar will be shaped by the active participation of people from at least 5 different countries, so that we can share our stories and learn from each other.
The goal of the seminar is that you will create a new project idea with which you will take the knowledge back into your community.
The Impulse Boost Camp will take place from August 14th to 21th 2017 in the countryside of Saxony, Germany (Schneeberg). We will live in a seminar house where we have our own food crew that will cook ecologically, locally and according to our needs.
Participating Organisations
Ifzw impulsstiftung, Germany
What will you get out of the Seminar?
learn new effective methods for working in groups
try out project management tools
get to know other international projects and working methods
get soft skills such as idea development, story telling and harvesting conversation
personal reflection on both your personal and professional life
develop a new practical project idea that you can implement either with the other participants or with your friends and colleagues at home
Requirements for Participants
age at the time of the Boost Camp: 18 – 27
experiences in voluntary work and project management
intercultural sensitivity
motivation to learn and to share your own experiences and knowledge
motivation to spread good vibes by e.g. getting yourself involved while bringing instruments, games or candy
Costs
participation fee of 30 € (food, accommodation and learning material included)
travel costs will be covered up to 80 % : (Participants from the European Union & Turkey max. 170€, Tunesia 270€ and Germany the travelcost for Trainticket with Bahncard 50)
Be part and apply now until May 19th
IBC – Application 2017
Fill out this form and send it together with your CV to info@ifzw-impulsstiftung.de
You will get a feedback on your application on May 26th.
Who we are
We believe that a new world can only be build together. We are very grateful to be able to work with a constantly growing, diverse, cross-sectorial international community. Our foundation is located in Zwickau, Saxonia.
Our Trainers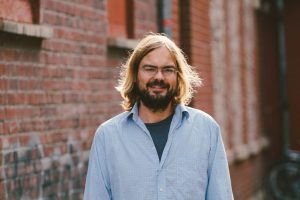 Franz Knoppe is a trainer and facilitator for global learning. He worked for programmes of the federal Ministry for Economic Cooperation and Development Germany (BMZ), e.g. www.asa-programm.de. He founded the national theatre festival Unentdeckte Nachbarn in 2016 and several regional cooperations of educations for the ifzw impulsstiftung. Abroad he worked in a peace project in Israel/Palestine and in a development project Bangladesch. He studied public management on the University of Potsdam. Franz likes to organise organisations.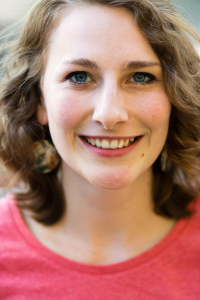 Marie Nele Wolfram is a youth-trainer for social activism and political participation. She was elected as member of the city council of the city of Plauen in 2014 and has been active in work against rightwing extremism for many years. Nele studies International Relations and has lived in the USA, Paris and Burundi until she moved to Berlin where she currently works in the German Parliament.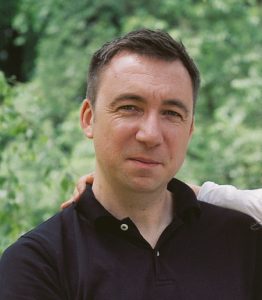 Thomasch Georgi is a coach and trainer for personal development. He lives in Berlin where he works as a coach and streetworker in a social project to support youngsters to solve their social problems and find a way back in society.  In 2004 he founded a small company, called  "Die JugendTrainer".  He gives seminars for personal development, teamwork, win-win-solutions  and how to create a successful and fulfilled life.
Partner