3rd to 11th of August 2019,
Schneeberg, Germany
+++ IBC 2019 is over. The next programme will take place from 18 to 27 August 2020. If you want to get informed about IBC 2020, please sign up here. +++
What is IBC?
The Impulse Boost Camp is an international training for people who are voluntary active in civil society, political activists working with young people or being youth leaders themselves. We will try out project management tools, group-methods and reflect upon our personal and organisational development. Non-formal methods and the art of hosting with an innovative and interdisciplinary character will be selected for this purpose. The seminar will be shaped by the active participation of people from at many different European countries and the EU neighbors, so that we can share our stories and learn from each other.
After the seminar you have the chance to pass on your freshly gained knowledge to your peers at home. IBC will prepare you for this.
The Impulse Boost Camp will take place from August 3rd to 11th 2019 in the countryside of Saxony, Germany (Schneeberg). We will live in a seminar house where we have our own food crew that will cook ecologically, locally and according to our needs.
You can check out the Seminar Schedule of last year's Camp here.
What will you get out of the Seminar?
learn new effective methods for working in groups
try out project management tools and PR strategies
get to know other international projects and working methods
boost your soft skills for idea development, storytelling and moderation
personal reflection on both your personal and professional life
learn how to avoid or solve communication problems
strengthen your multiplier role in your community through organising an IBC implementation workshop at home
Requirements for Participants
good English (B2+)
country of residence within EU and neighbouring countries
experiences in voluntary work and project management with youth
intercultural sensitivity
motivation to learn and to share your own experiences and knowledge
motivation to actively participate and contribute to the seminar life
Costs
40 € for participants living in a country with average annual wages in 2017 below 30 000 USD (please use the OECD database to check on the numbers of your country of residence)
70 € for participants living in a country with average annual wages in 2017 above 30 000 USD (please use the OECD database to check on the numbers of your country of residence)
fresh organic and ecological food, accommodation and learning material included (bed sheets will not be covered from our side)
After the camp, we will reimburse 70 % of your travel costs, but not more than a certain amount based on the distance of your departing city and Schneeberg, the vuenue of IBC. This calculation is based on the EU Erasmus + standards.
10 – 99 km : max 20 Euros
100 – 499 km : max 180 Euros
500 – 1999 km : max 275 km
We will not refund more than 275 Euro.
Applications
The application process for IBC 2019 is closed. If you are still interested in getting informed on similar activities by our foundation in the future, please send a brief email to nele@ifzw-impulsstiftung.de.
Our Staff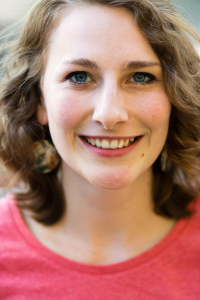 Marie Nele Wolfram is a trainer for social activism and political participation. She was elected as a member of the city council of Plauen in 2014 and has been active in work against rightwing populism for many years. She started the political campaign Informationen für Deutschland and founded a social charity network in Dresden. Nele studied International Relations and has lived in the USA, Paris, Burundi and Tunis until she moved to Berlin where she currently works for the Foreign Ministry. Find out more about Nele on her website.
Questions?
Don't hesitate to contact IBC's project leader Nele in case you have any questions or want to learn more about the project.
Contact Nele or Find out more about past IBCs
Partner