---
Impulse Boost Camp 2018: " Ideas grow by sharing"
"Somehow this was a life changing experience", Sarah Ben Hsouna sighted emotionally, "in a good direction of course!" The young woman from Tunisia was one of the 18 participants of Impulse Boost Camp 2018, a nine-day long international multiplier seminar that took place from July 7th to 15th in Schneeberg, Germany. Sarah works as a multiplier in Tunisia and Libya. She hosts her own radio show on which she talks about today's obstacles and opportunities in Tunisia. As a voluntary job at the side, she organizes events for different Tunisian NGOs. In Libya, a country that did not get out of the Arab Spring as well as Tunisia, she organizes workshops on democracy for young women. "From IBC I take with me a huge piece of luggage with new useful knowledge, skills, method and project ideas that I will use for my work back at home", she concludes. Franz Knoppe, project coordinator and trainer at IBC, nods happily: "This is exactly what we are aiming to achieve. Instead of sending white people from Germany to transforming countries, we empower young multipliers that are active in civil society."
The multicultural mix out of participants coming from Turkey, Ukraine, Romania, Tunisia, Scotland and Germany facilitated the learning process. "I would have never thought that Ukraine and Tunisia have so much in common", laughed Sarah. IBC focuses on passing on soft skills that make voluntary work more effective and harmonic, such as team moderation, presenting or nonviolent communication. As a second pillar the participants get to know methods that can be used for the implementation of their own projects. Sessions on personal development are also part of the programme as well as an excursion to Leipzig, where this year's participants got to know initiatives of coming to terms with the history of Germany. "Every year the programme differs", Franz Knoppe explains, "this year we invited external guest speakers for some workshops and extended the programme by one day."
IBC is a cooperational project between the German foundation ifzw impulsstiftung and the organization ASA-FF e.V. In addition, participants from 5 different partner organisations profit from training. IBC takes place once a year since 2016 and is a result of the evolution of the preceding project "fit for the future". And what is the conclusion from the side of the organizer? Franz Knoppe: "I saw how ideas grew by sharing. I think it was our best seminar so far."
Participating Organisations
Yucel Cultural Foundation, Turkey YouthCan, Tunisia YMCA Romania Love Foundation, Netherlands & Europe Pangeya Ultima, Ukraine ASA-FF e.V., Germany
Our Trainers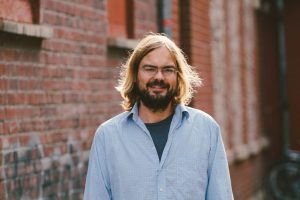 Franz Knoppe is a trainer and facilitator for global learning. He worked for programmes of the federal Ministry for Economic Cooperation and Development Germany (BMZ), e.g. www.asa-programm.de. He founded the national theatre festival Unentdeckte Nachbarn in 2016 and several regional cooperations of educations for the ifzw impulsstiftung. Abroad he worked in a peace project in Israel/Palestine and in a development project Bangladesch. He studied public management on the University of Potsdam. Franz likes to organise organisations.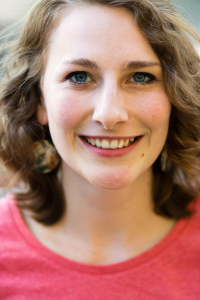 Marie Nele Wolfram is a youth-trainer for social activism and political participation. She was elected as a member of the city council of Plauen in 2014 and has been active in work against rightwing populism for many years. She started the political campaign Informationen für Deutschland and founded a social charity network in Dresden. Nele studied International Relations and has lived in the USA, Paris, Burundi and Tunis until she moved to Berlin where she currently works for the Foreign Ministry.
Questions?
Don't hesitate to contact IBC's project leader Nele in case you have any questions or want to learn more about the project.
Partner