Our international replicator training, Impulse Boost Camp (IBC) is one of our core projects. Each summer ifzw impulsstiftung invites 20 young people from Europe and its neighbouring countries to reflect upon how they can best contribute to society, to share methods that make project work more fun and to train leadership skills. It is not only an eye-opening experience, but a seminar that brings voluntary work to a next level.
The next Impulse Boost Camp will take place from 18 to 27 August 2020. The application process is not open yet. If you want to be informed about IBC 2020, please sign up here.
New methods for a new world.
The world is changing: Everything is complex, fast-paced, globalized and inter-connected. More than this world needs people that are not only aware of today's social challenges, but contributes actively to a better community. IBC is an international multiplier training, where you will find out how to contribute with more impact and at ease. Our "Think & Do Tank" offers relevant skills and approaches of the modern working world of social change makers. During IBC we will try out project management tools, group-methods and reflect upon our personal and organisational development. We offer an international network full of opportunities.
"an amazing mix of input, reflexion, inspiration, time for exchange, practice and discussion"
"a super appreciative, curious atmosphere"
"beautifully hearted people that openly shared their stories"
"well-organised and useful workshops with inspiring speakers"
What is the IBC?
The Impulse Boost Camp is an international training for people who are voluntary active in civil society. We will explore project management tools, group-methods and reflect upon our personal and organisational development. Non-formal methods – such as the one from the art of hosting approach – with an innovative and interdisciplinary character will be selected for this purpose. The seminar will be shaped by the active participation of people from at least 5 different countries, so that we can share our stories and learn from each other.
After the seminar you have the chance to pass on your freshly gained knowledge to your peers at home. IBC will prepare you for this.
We will live in a seminar house where we have our own food crew that will cook ecologically, locally and according to our needs.
Eligible Countries
EU countries, Schengen countries, Morocco, Algeria, Tunisia, Libya, Egypt, Israel, Palestine, Lebanon, Jordan, Syria, Turkey, Georgia, Ukraine, Belarus, Russia, Albania, Bosnia and Herzegovina, Kosovo, Macedonia, UK
What will you get out of the seminar?
learn new effective methods for working in groups
try out project management tools
get to know other international projects and working methods
boost your soft skills for idea development, storytelling and harvesting conversations
personal reflection on both your personal and professional life
learn how to avoid or solve communication problems
strengthen your multiplier role in your community through organising an IBC implementation workshop at home
Requirements for Participants
good English (B2+)
experiences in voluntary work and project management (please do

not

apply if this requirement does not match)
intercultural sensitivity
motivation to learn and to share your own experiences and knowledge
motivation to spread good vibes by e.g. getting yourself involved while bringing instruments, games or candy
Our Staff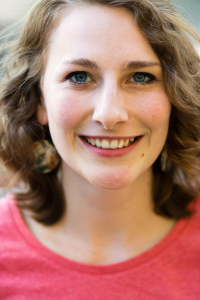 Marie Nele Wolfram is a trainer for social activism and political participation. She was elected as a member of the city council of Plauen in 2014 and has been active in work against right-wing extremism and populism for many years. She started the political campaign Informationen für Deutschland and founded a social charity network in Dresden. Nele studied International Relations and has lived in the USA, Paris, Burundi and Tunis until she moved to Berlin where she is currently involved in projects with the Training for International Diplomats of the German Federal Foreign Office.
Questions?
Don't hesitate to contact IBC's project leader Nele in case you have any questions or want to learn more about the project.
Contact Nele or Find out more about past IBCs
Partner